You wanna be a paraglider pilot?
Take the chance and make the first step and join a tandemflight in VOSS from HANGUREN with one of the pilots from the VOSS HANG- OG PARAGLIDERKLUBB. Find find out, if you wanna be a pilot by your self!

If you liked this experience, talk with your pilot after the flight, what are the next steps to get a pilot by your self. A tandemflight is the best way to find out, if this sport is what you are searching for!
All mountain tandemflights in Voss are done by the local paraglidingclub. Flights daily, if the weather conditions are fine for flying.
INFO PHONE in VOSS. Feel free to call if you wanna join a flight in Voss – Hotline +47 46 788 600
MEETINGPOINT is the club info board at the minigolf pub & cafe – you can't miss it! Link to the homepage of  the Voss Hang- og Paragliderklubb
(If you are a friend of Bernhard Bechter, he is available as tandempilot during the ekstremsportvekos. If you wanna fly directly with him at the veko, ask for a flight with him at the booking at the festivalarea)
Some impressions. A short tandemvideo taken at the ekstremsportveko: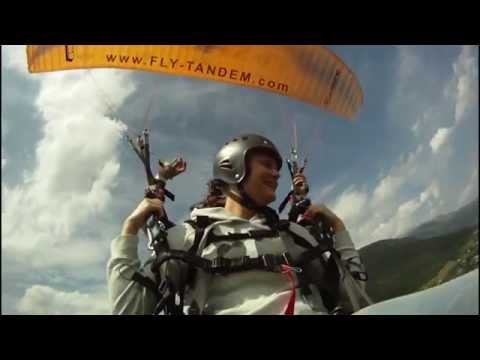 Some pictures from flights in Voss: